This is a photo of Valerie Sagun, as posted on her Facebook page.
Dealing With The Social Evil: Body Shaming
With the increase in use of social media and other forms of communication, body shaming has also increased.  Women, and even some men, are made to feel ashamed of what their real bodies look like.  Even those with cosmetic surgery seemed to be made fun of.  Any negative comment or attitude that is directed towards your body is referred to as body shaming. In the simple happy moments of life, we share our photos and life events.  Comments then flood in and make us feel inferior because of the way our bodies are.  Oftentimes, this makes people retreat back into their homes, avoid social interaction and fall into depression. We have all been guilty of hiding things about themselves because of fear the thought of hearing judgment. Instead of torturing yourself because of what others may say, allow yourself to feel the love and beauty that beams from within so that you can heal and move on and get on with your life.
To help you grow from this and heal, we have prepared a list of things you can do next time you hear something mean being said about you.
Love yourself naked
Think about it like this.  Your body has held you down since day one.  She is beautiful.  She is strong.  She is enduring.  Every crevice, every curve, every stretch mark, every blemish, every fat roll.  Beauty.  And warmth.  And love.  Her resilience keeps you going.  She deserves nothing but your appreciation, admiration, and your complete honor.  Make positive affirmations to her daily.
Do not fall into the trap of exaggeration
We all have a natural habit of over-reacting to everything that is said about us. Do not let the mean comments get to you. Deal with them like a pro. Learn to ignore the things that are intentionally done to hurt you or depress you.  People who hate themselves often are the most hurtful.
Talk to others
Bottling up all the hurt emotions and tears of anger would do you no good. Talk it out.  Get all your emotions out of yourself. Discuss it with the people who are a constant source of support to you. Your friends, siblings, anyone older maybe.
Be kind to yourself
There is no point in hurting yourself or torturing yourself for something people said about you. This is only going to exaggerate the problem. If there is something that is stuck in your head, talk it out or rather go out for a long walk and try to get it out of your head. Staying stuck in your room or crying yourself to sleep because people are mean is not going to solve the issue. Be kind to yourself. Love yourself.  Kiss yourself.  Treat yourself.
Don't get self-destructive
Be realistic. If what they say hurts you, learn to cope with it in a mature way. Engage in something that you like to do so that you can forget about it.  Don't starve yourself or bring your body harm in any way.  If you need to blow off some steam, try going for a walk or even do something exciting like laser tag.
Thanks to the powerful women who speak up and speak out,  our world is slowly gaining awareness about body shaming and recognizing it as an issue that needs to be dealt with. People are taking a stand against bullying.  Nobody has the right to pass on derogatory remarks to you over the way your body looks.
Want to know more about how you can deal with other problems in your life? Head over to our site and read about the other issues that we are discussing there.
Watch this video of Jessamyn Stanley in all of her beauty.
With love and light,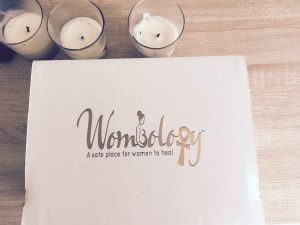 The Womb Love Box is a curated cruelty-free box of handmade items that support womb wellness and foster a deeper spiritual connection and loving relationship with one's self.  Each product selected from a variety of womanpreneurs who are dedicated to the service of helping other women feel beautiful and inspired within themselves.   Each monthly box includes 4-6 full-size items which can including handmade soap, aromatherapy, apothecary beauty products, superfood snacks, herbal teas, books, handmade jewelry, and more.
&nbsp