Beginning on Monday, March 6th, I will be partaking in an international cleanse challenge.   This smoothie cleanse challenge was created by nutritionist JJ Smith.  I have actually participated in the challenge before and cannot wait to see how much clarity and ease I gain by doing so again.  This challenge lasts for 10 days and includes some really yummy vegan recipes.
Here is her awesome book:
I've been so bottled up for so long and the beach and this cleanse are exactly the two things that I need to gain clarity and move forward in life.  The last time that I did this cleanse, I kept a mini journal of what I consumed and of course how I felt.  The good things about this challenge is that you do not have to worry about starving yourself.  There are many snacks that are allowed plus unlimited fresh fruit.  I am very excited to be doing this challenge with a few of my friends.  I've got my book, my Vitamix, and an endless supply of fresh fruit.
To purchase your copy of here book, make sure to go to Amazon.
To health and wealth.
With love and light,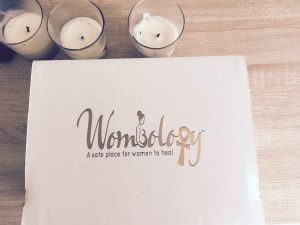 The Womb Love Box is a curated cruelty-free box of handmade items that support womb wellness and foster a deeper spiritual connection and loving relationship with one's self.  Each product selected from a variety of womanpreneurs who are dedicated to the service of helping other women feel beautiful and inspired within themselves.   Each monthly box includes 4-6 full-size items which can including handmade soap, aromatherapy, apothecary beauty products, superfood snacks, herbal teas, books, handmade jewelry, and more.